Bridal showers are one of the most anticipated pre-wedding events for the bride-to-be. They are an all-female gathering in which the bride's closest friends and family members gather around and shower the bride-to-be with gifts. We often host bridal showers as a close friend of the bride. It could be the maid of honor or a family member such as the mother of the bride or the mother of the groom. Choosing gifts for a bridal shower could be tougher than hosting one. That is why we offer you some suggestions here.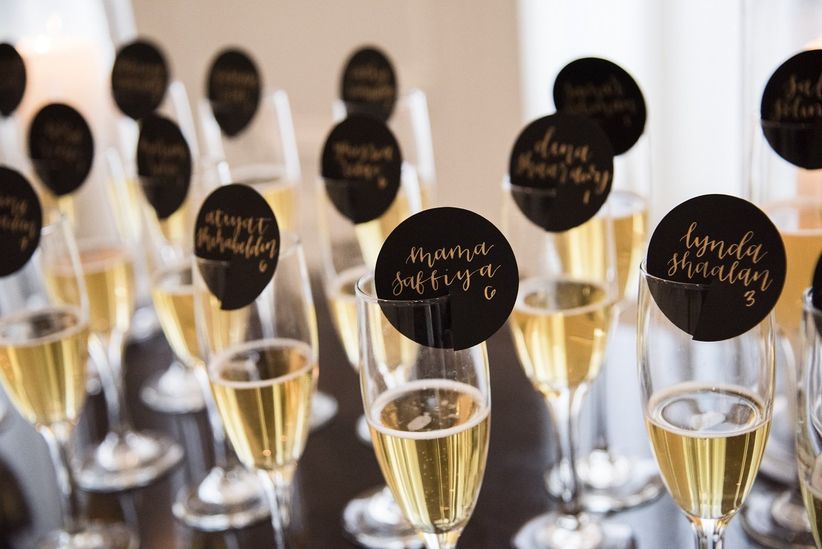 Creative Gifts For A Bridal Shower
Why stay conventional when you can look for something original? Start with a passport case or something related to travel for the bride. All of us have a common liking for travel presents. Do try that. Anything customized would be unusual. Let us say a script nameplate of her name and the man she promised to spend the rest of her life. Else, a custom family portrait might do the trick. That will remind her of the fact that she belongs to her home and a wedding won't change that.
In the case that your bride friend is a lover of her looks, start with the cosmetic case she has been craving to buy. If you are a friend, we are sure you will remember the one thing she wanted always. A piece of small jewelry that reminds of your relationship with a bride will have her shed a few tears. If you don't think these fit, get a bottle of decade-old wine, what could be better!
More Gift Ideas
It might be overwhelming enough to plan a wedding, but then there is a bride's shower, the possibilities are endless. It is an excellent opportunity to carry out a vision of happiness and enrich the pre-wedding ceremony with joyful memories. There is another moment to create a perfect image. If you want an ideal brunch, waffle and pancake are mandatory! Not only the waffle in the pot but also the gourmet waffle, the guest goes from one station to another, and you can put your favorite ingredients regardless of salty or sweet. You can taste fresh beans, a variety of syrup tastes, a latte of macchiato and coffee combined with a light appetizer.
Now, after very long hours of rituals, the very troublesome process comes yeah! The idea of showering gifts. A tremendous budget-friendly gift variant for the bride can be a DIY gift. Even if you do not know how to make gifts by yourself, there are plenty of crafts masters out there. Choose the right one and go for it.
Final Words
We will agree with the fact that bridal showers are one of the most exciting festivities celebrated before the wedding. It is to cheer up the bride. It means we buy the bride some gifts that might make her feel happy about her decision. Starting from cherishing her achievements and memories as a miss to the joy she is going to embrace as a mistress life. Gifts for a bridal shower can be an excellent opportunity to show your love and affection to the bride-to-be. The adorable gifts help spiritually as well as financially to the newly married couple.